Out Now: Alphaville: 'Big In Japan – Symphonic Version 2022' with nostalgia-inducing music video!
Alphaville is back! The cult band around singer Marian Gold kicks off a new era in its band history and presents 'Big in Japan - Symphonic Version', recorded with the German Film Orchestra Babelsberg.
This is the first single and starting point on the road to the upcoming album 'Eternally Yours', which includes your favourite Alphaville hits as well as new songs in never-before-heard symphonic versions.
You can listen to the new single 'Big in Japan - Symphonic Version' on your platform of choice here.
The Official Music Video for 'Big In Japan - Symphonic Version' premieres on the Alphaville-YouTube channel.
It's a special treat for all of us who like to get slightly nostalgic - but see for yourself here:
Alphaville's new studio album 'Eternally Yours' is available for pre-order in a variety of different physical formats:
The double CD contains the complete album with all 23 tracks, including the strip-down versions and single edits of the tracks 'Big in Japan', 'Sounds like a Melody' and 'Forever Young'. In addition to that, a booklet gives insights into the lyrics of the songs.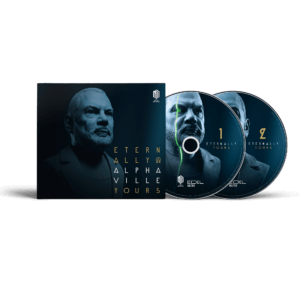 The album is also available as a black vinyl edition: Three 180g vinyls in padded inner sleeves are packaged in a 300g gatefold. As a special and limited format, there is also the Colored Vinyl GOLD Edition available. Both vinyl versions contain the entire album plus three bonus tracks and a vinyl-format insert with lyrics.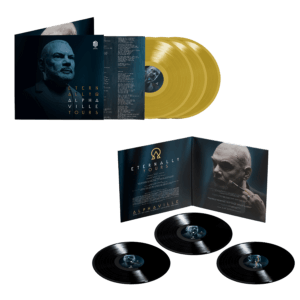 The Ltd. Collectors Box offers the complete insight into Alphaville's ''Eternally Yours': it contains the double CD and the Colored Vinyl GOLD Edition bundled in one box. Additionally – and exclusively in the Collectors Box – you can enjoy 'Eternally Yours' in immersive Dolby Atmos sound via the Alphaville USB stick.
Furthermore – and for the first time ever in 15 years – the Eternally Yours MC allows you to hear Alphaville on cassette. A large-format booklet with a track-by-track description by Marian Gold, texts by author Max Dax and photographic insights into the recording offer further exciting insights into the album and the history of Alphaville. The entire box can be stowed away in the Alphaville tote bag.
Get The Ltd. Collectors Box here!